The Chief Executive/Chief Review Officer and Deputy Chief Executives make up the Leadership Team.
Nicholas Pole - Chief Executive/Chief Review Officer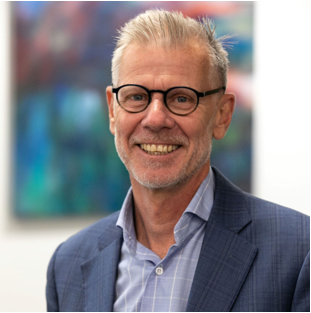 "I have a clear vision to strengthen the quality and equity of education outcomes for all children in New Zealand."
Nick joined ERO in 2017. He was previously the Deputy Chief Executive for the New Zealand Ministry of Social Development, and spent time heading up special education services at the Ministry of Education. 
While living in Australia, he was the Deputy Secretary with the Victorian State Department of Education and Training. He was responsible for maternal and children's health services and school operations.
Nick is committed to ensuring that children from all backgrounds, at all levels of education, experience learning and teaching that is culturally appropriate, supportive and inclusive. He is firmly committed to helping ERO achieve its ambition of Māori enjoying and achieving education success as Māori.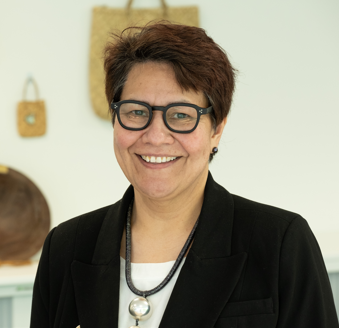 Jane Lee is the Deputy Chief Executive Review and Improvement Services.
In this role, she provides oversight of ERO's review work in English-medium early learning services and schools.
Jane has previously worked in ERO as Regional Manager – Review and Improvement Services for the Southern Region and as National Manager Projects.
Jane has worked in education for more than 30 years, including as a teacher, special education advisor, Review Officer and at the Ministry of Education focusing on Special Education. She is particularly interested in Māori education, and is committed to improving education so that all children experience high-quality teaching and learning.
Jane holds teaching qualifications, a degree in education and is nearing the completion of her Master of Public Management.
She is of Kai Tahu, Kati Mamoe and Waitaha descent. Jane is committed to seeing every whānau and child achieve high quality education and care with a sense of belonging to their school and early learning service.
Ruth Shinoda - Deputy Chief Executive: Head of Te Ihuwaka | Education Evaluation Centre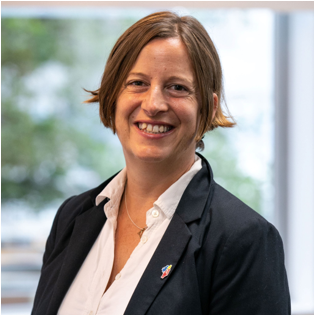 Ruth leads Te Ihuwaka, ERO's Education Evaluation Centre
Drawing on local and international research, the Centre aims to build a stronger evidence base to better support decision makers at all levels of our systems — from teachers to leaders.
Ruth is passionate about ensuring all children get the education they need to thrive. Her role enables her to do that through looking at education outcomes for children, what contributes to them and identify opportunities to improve them.
Previously, Ruth has worked in education research and policy in New Zealand (including as Associate Deputy Secretary at the Ministry of Education), in England (for the Department of Education) and  Japan (as a Dawia Foundation Scholar). She has wide experience in broader social policy and evidence, for example as the Head of the Child Poverty in the UK.
Ruth is currently chair of the Government's Women's Network and has a BA Honours Degree in Economics.
Lynda Pura-Watson - Deputy Chief Executive

Te Tāhū Whare

| Evaluation and Review Māori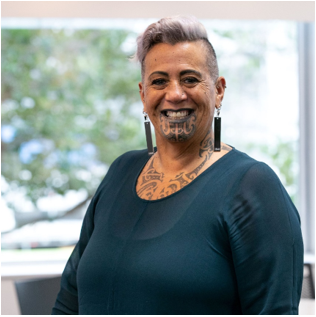 Lynda's commitment to the education sector and to seeing tamariki thrive has been pivotal in her career.
During her 20 years working with Māori-medium education leaders and their communities, Lynda has helped develop evaluation approaches, methodologies and indicators that embody kaupapa Māori, and support the revitalisation of te reo Māori me ngā tikanga Māori.
Lynda has an extensive background in the education sector working as a teacher and leader in English-medium. Her professional evaluation journey began as a review officer working with schools and communities in both English medium and Māori medium settings.
Now working as Deputy Chief Executive Evaluation and Review Māori for ERO, Lynda leads Te Uepū ā-Motu – the national Māori review team, Te Pou Mataaho – a specialist kaupapa Māori research unit and Te Pou Tūārongo – Māori methodology and professional practice.
She is exceptionally proud of this amazing team, the wide range of expertise and skills they bring as they focus on supporting ERO's ambition for equity and excellence, and Māori enjoying and achieving education success as Māori.
Jeremy France - Deputy Chief Executive Corporate Services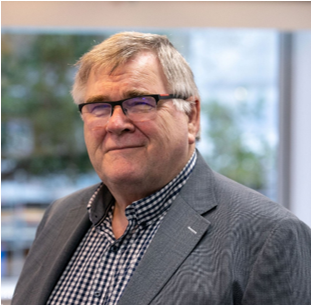 Jeremy leads the Corporate Services directorate. Jeremy joined ERO as the Manager Human Resources having previously held a number of management and technical roles with Inland Revenue.
Leading Corporate Services has allowed him to gain a wide range of knowledge and experience while working with the expert practitioners in the group.
The current focus is on modernising our systems and equipment to support all our staff.