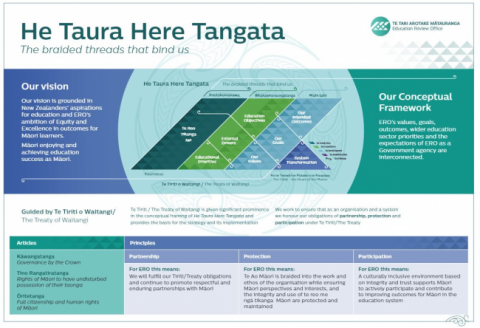 I'm extremely proud to introduce you to He Taura Here Tangata – ERO's Māori strategy. Read it here - Te Reo, English.
He Taura Here Tangata means the braided threads that bind us. We want this strategy to be just that – the threads that bind us to each other, to tangata whenua, and to our ambition of ensuring Māori learners everywhere enjoy and achieve education success as Māori.
Under the Public Service Act 2020, ERO staff are required to have a greater understanding of te ao Māori and te reo Māori and to strive for education that supports and celebrates the language, culture and identity of tamariki Māori everywhere.
To enact that vision, ERO is committed to its own journey of becoming a bicultural and bilingual organisation, where te ao Māori is braided into the work and ethos of our organisation. By growing our own capabilities in te reo Māori and tikanga Māori, and building trusting, meaningful partnerships with iwi, we hope to actively influence more culturally responsive teaching and learning, and to support those education environments where Māori learners are nurtured to achieve their full potential as Māori.
Kia kaha, kia māia, kia manawanui.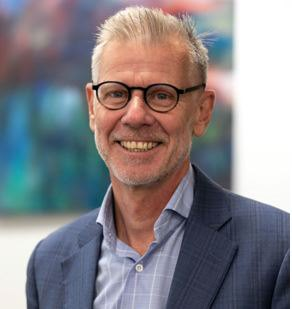 Nicholas Pole
Chief Executive
Chief Review Officer