Ruth Shinoda
Deputy Chief Executive: Head of Te Ihuwaka | Education Evaluation Centre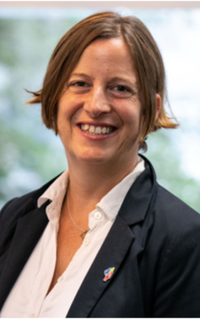 Ruth is passionate about ensuring all children get the education they need to thrive. Her role as head of Te Ihuwaka enables her to do that through looking at education outcomes for children, what contributes to them, and identify opportunities to improve them.
Previously, Ruth has worked in education policy and evidence in New Zealand (including as Associate Deputy Secretary at the Ministry of Education), in England (including for the Department of Education), and Japan (as a Dawia Foundation Scholar).
She has wide experience in broader social and economic policy and evidence, for example as Deputy Secretary at the Treasury in New Zealand, as the Head of the Child Poverty Unit in the UK, and at the Private Equity Foundation.
"Setting up Te Ihuwaka has been an exciting opportunity to create an evaluation and research centre focused entirely on education. I'm passionate about making sure all our work has a real-world impact. By bringing together our insights from our work in schools and services, alongside the research from here and abroad, we are providing a stronger evidence base for teachers, leaders, and policy makers"
Steen Videbeck
Chief Researcher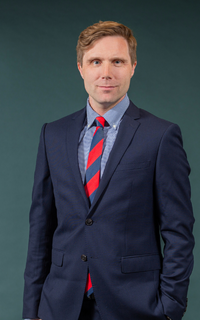 Steen is an economist and with a wide range of applied economics and policy experience – including at the Commerce Commission and Productivity Commission.
Before joining Te Ihuwaka, Steen was a Research Fellow at a New Zealand think tank and a teacher at an International Baccalaureate school in Denmark.
His role within Te Ihuwaka involves producing high-quality quantitative evidence and translating it into actionable insights for teachers, school leaders, and decision-makers.
"I'm passionate about education and its power to make a positive impact in the lives of children. Te Ihuwaka gives me the opportunity to combine my skills as a researcher with my expertise as a teacher. I'm thrilled to be part of a talented and highly motivated team that puts 'the child at the heart of the matter'."
Dionne Steven
Senior Manager
Dionne is a skilled social researcher and evaluator, and an experienced manager. She is motivated by complex social issues, a strong learning ethic, and a desire to improve outcomes for disadvantaged New Zealanders.
Prior to ERO, Dionne worked for the Royal Commission of Inquiry into Abuse in Care, the Ministry of Health and the Ministry of Social Development. At Te Ihuwaka, Dionne leads a range of research and evaluation projects to provide insights and evidence to ensure policies, systems, and practices are delivering quality, inclusive education for all students.
"Through my work in the social sector, I am acutely aware of the critical role that education plays in the achievement of longer-term wellbeing outcomes. I am excited to be part of an education-focused research and evaluation centre that, through its insights and evidence, can make a real difference for children and young peoples' education experiences."
Jacinta Dalgety
Senior Manager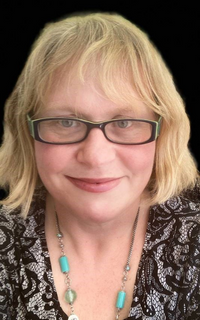 Jacinta is an experienced public sector manager, with a career history in social policy, cross-sector strategy, and research. Prior ERO, she has worked at the Ministries of Education, Social Development and Oranga Tamariki.
At Te Ihuwaka, Jacinta leads a wide range of evaluation projects, including projects that look at students' wellbeing and the quality of education practice for students who face significant challenges or hardship in their lives.
"It is really important to me that I do work that gives a voice to those children who are not often heard. I love working at Te Ihuwaka as I get to do work that helps tamariki. We don't do work that sits on bookshelves here - our focus on insights and impact means that I know we will change the education experience for New Zealand's tamariki."
Mamaeroa Munn
Senior Advisor Audience, Engagement and Events
Mamaeroa is a communications professional, with a breadth of communications experience across multiple disciplines – including media management, internal, external and crisis communications, social media, event management, stakeholder engagement and content development.
Her role within Te Ihuwaka involves building the centre's brand and working across all of the centre's projects to ensure insights reach key audiences and have the desired impact.
Mamaeroa has experience working in both New Zealand and the UK, and before joining Te Ihuwaka, she worked on the public information campaign for New Zealand's 2020 referendums.
"Working for Te Ihuwaka is exciting because the evaluations we produce really do have the chance to positively impact education in New Zealand. Te Ihuwaka has a clear focus on achieving this impact and on reaching the different audiences our insights are designed for. This means coming up with creative and tailored communications and stakeholder solutions where no two projects are the same."